Making Center of Practice
Lead College: Sierra College (CA)
As a technical assistance advisor, NACCE completed a three-year grant with Sierra College and CCC Maker to support the formation of 23 new makerspaces in the State of California. A showcase and conference – make/SHIFT – was held in April of 2019 with 250 attendees. In July of 2020, we hosted make/SHIFT Virtual and in May of 2021 we hosted make/SHIFT 2.0 Virtual.
Interested in getting involved? Fill out the below form. Share your best practices and concerns so that we can continue to support one another. 
---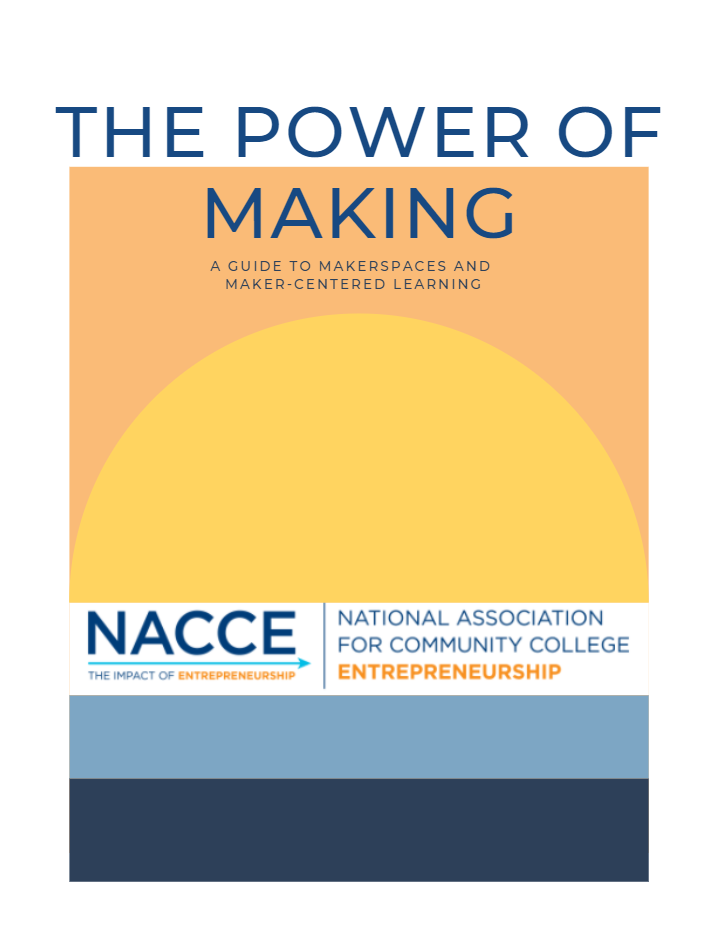 Makerspace Guide: The Power of Making
This guide has been created in collaboration with a multitude of individuals and organizations all focused on the common goal of increasing maker-centered learning in traditional and non-traditional ways across all disciples.
Whether you are in the beginning stages of designing a makerspace, want to incorporate maker-centered learning into preestablished courses, or want to conduct direct community outreach through workshops and events, this guide will help you navigate important questions and checkpoints in your development.
---
Many community college educators draw inspiration from the makerspace movement as they look for ways to prepare students for the future of work. The makerspace movement honors passion, creativity, and the ability for human beings to solve problems. The makerspace movement also promotes diverse, talented, individuals coming together to pursue the common good. College educators' value each of these dimensions of the makerspace movement as they look for new educational models that will allow them to educate and train a creative citizenry and workforce for the twenty first century. These educators understand that the workforce is increasingly characterized by rapid change and emerging technologies and that these disruptions will require students to be innovative and entrepreneurial. Consequently, NACCE has committed to building a makerspace ecosystem in higher education that will help support members and partners in expanding maker centered learning all over the United States.
In an effort to build the makerspace ecosystem in higher education, Makers + Mentors Network and their parent organization Citizen Schools is partnering with educational organizations, including NACCE, to launch the Makers Fellow program.
Maker fellows will be hosted by organizations in the communities they will serve. Fellows will work in direct service and capacity building roles. They will be involved in a range of activities that include implementing programs, teaching making, and building local communities of practice centered on making.
NACCE will host a Maker Fellow that will function as a capacity builder and help expand upon NACCE's current work in makerspace ecosystem building to develop a community of practice in North Carolina. This community of practice will include a NACCE Student Ambassador program that will invite a cohort of students from NACCE member schools to represent NACCE, their schools, and their communities as a new generation of makers, dreamers, innovators, and entrepreneurs. These students will be provided professional development opportunities and mentorships to help them become advocates for maker-centered learning and develop their own maker-centered practices. These students will also be supported as they become liaisons between their colleges and the k-12 systems in their communities.
The community of practice will also include the Maker Education Member Engagement Program. The NACCE Maker fellow will work to support this program to expand on NACCE's current work which offers forty plus member schools professional development that supports them in partnering with k-12 schools to bring maker centered learning to middle schools boys and girls from underserved communities. Specifically, NACCE will share best practices, frameworks, and models for providing maker education in higher education to a broader scope of partners. NACCE will also develop and run a commitment model and leverage a series of conferences and workshops to continue to expand the makerspace ecosystem in higher education.
2020-2021 Maker Fellow Host Sites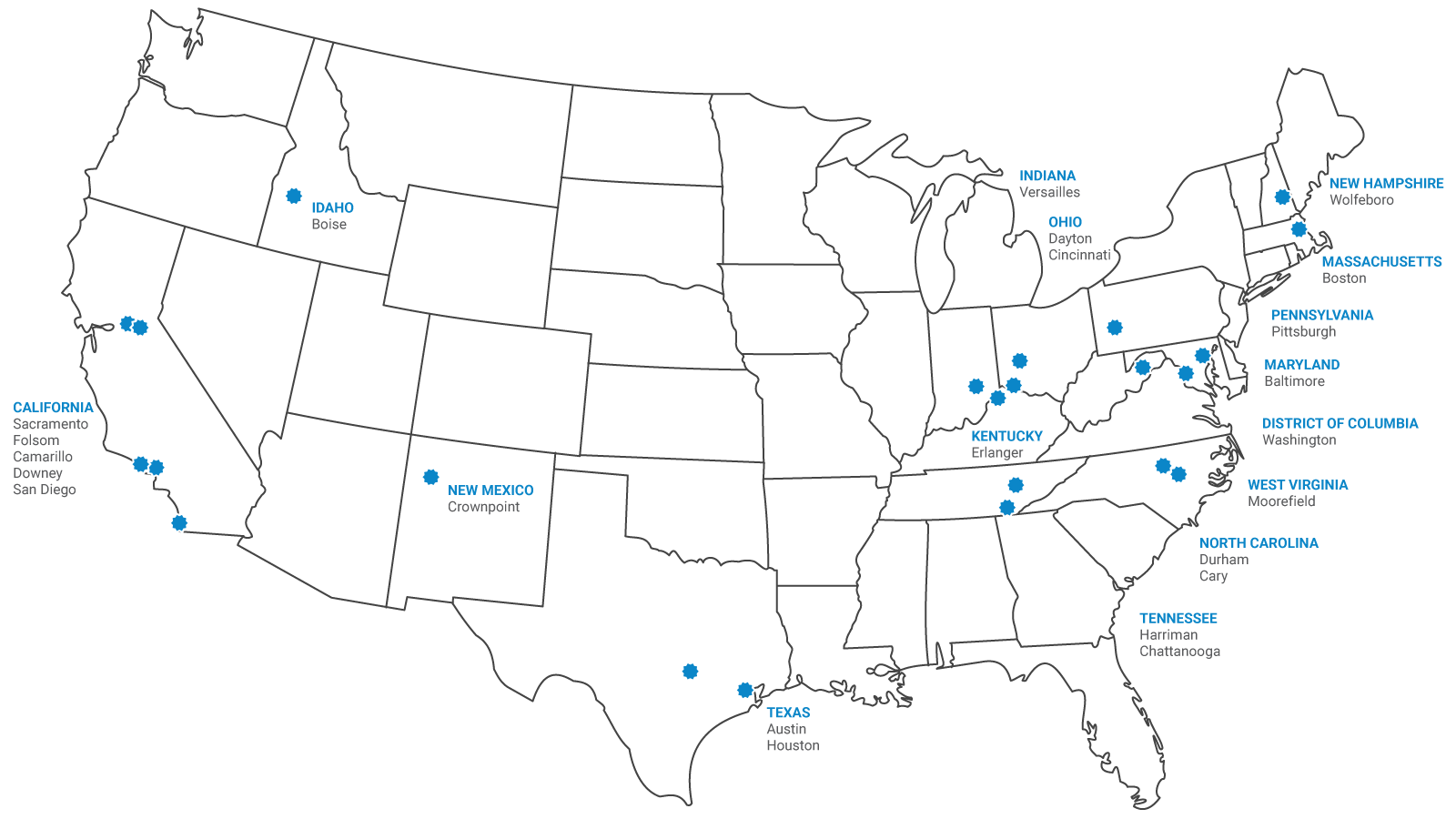 Screen capture from makersandmentors.org/makerfellows
---
Further Resources:
Photo from make/SHIFT which was held in April of 2019
Making Center of Practice