Centers of Practice
Two years ago, NACCE made a commitment to expand and deepen resources for members across North America. To support this work, a center of practice (COP) model was created. Community college leaders raised their hands and began working together to create these resources. NACCE has provided seed funding and support to help these to grow.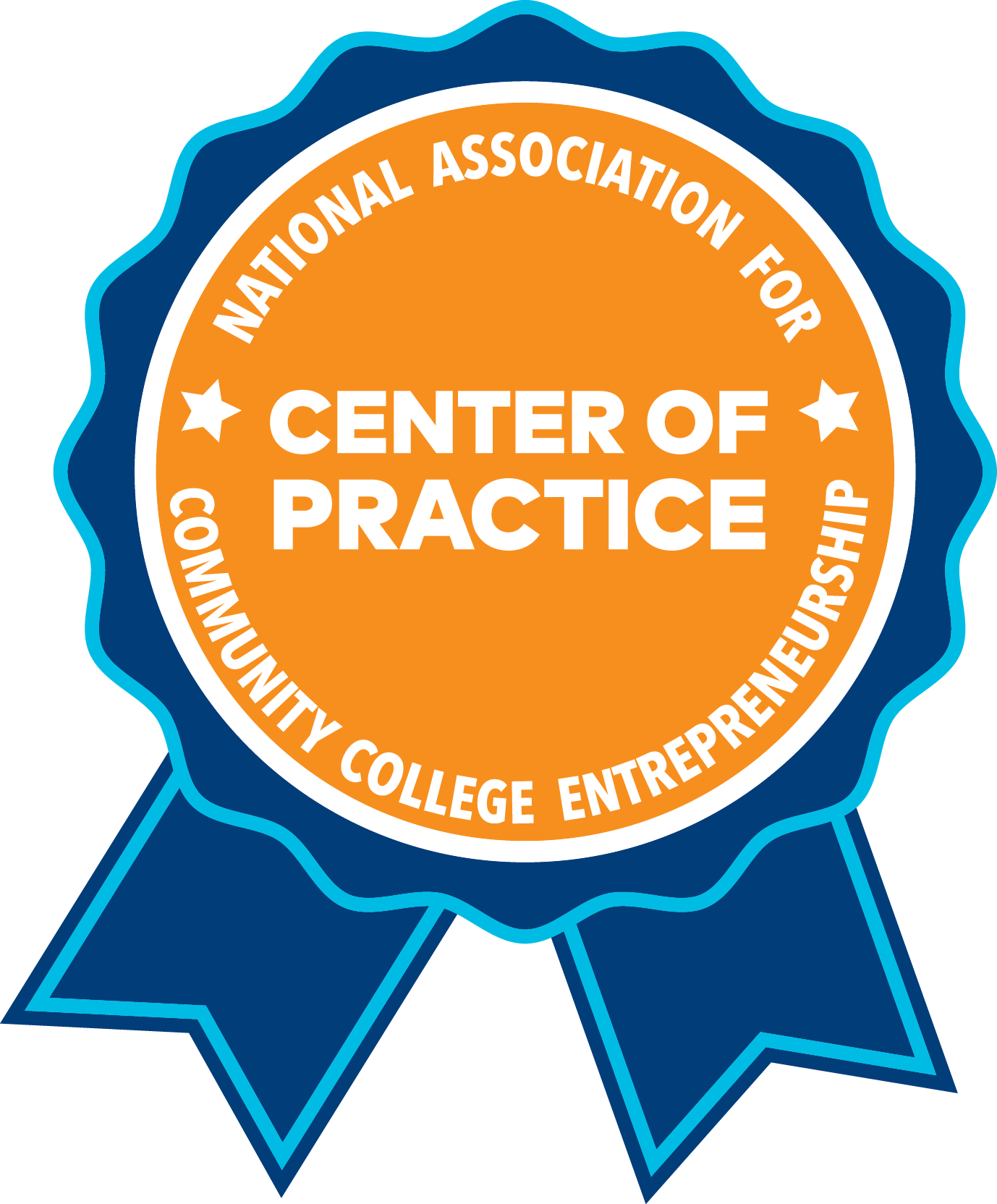 2019 Emerging Centers of Practice
Equity & Diversity – Fox Valley Technical College (WI)
This effort reflects NACCE's commitment to equity, diversity and inclusion. With support from the Verizon Foundation, a Mentoring Council comprised of college leaders from historically black colleges and universities and community colleges was formed. This initiative is focused on providing opportunities for STEM learning, professional and personal development.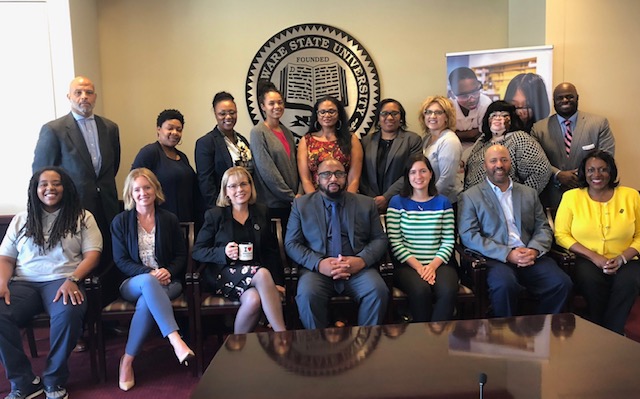 Contact Jeff Smith at smith@nacce.com for more information.
---
Entrepreneurial Mindset – North Iowa Area Community College (IA)
North Iowa Area Community College has been working closely with the NACCE staff to expand member services by initiating a statewide entrepreneurial mindset program. Through their efforts, all presidents in the state have signed NACCE's Presidents for Entrepreneurship Pledge (PFEP), the guiding principles of the book, Community Colleges as Incubators of Innovation.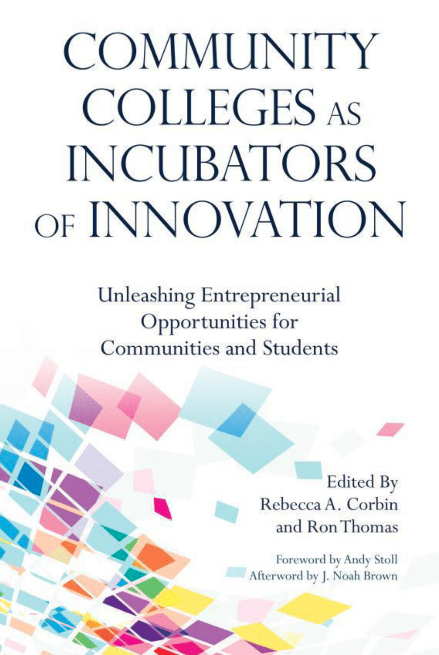 Contact Katie Calabrese at calabrese@nacce.com for more information.
---
Student Engagement – Maricopa Community College District (AZ)
Students from PVCC's "Club Z" planned a successful kickoff event on the campus of Paradise Valley Community College (PVCC) in April of 2019. Club Z is the creation of Dr. Caron Sada, psychology, residential faulty at PVCC. The club is student driven, focused on creativity, inclusion and student success. The students exhibited and participated at the 2019 NACCE Conference in Newport Beach.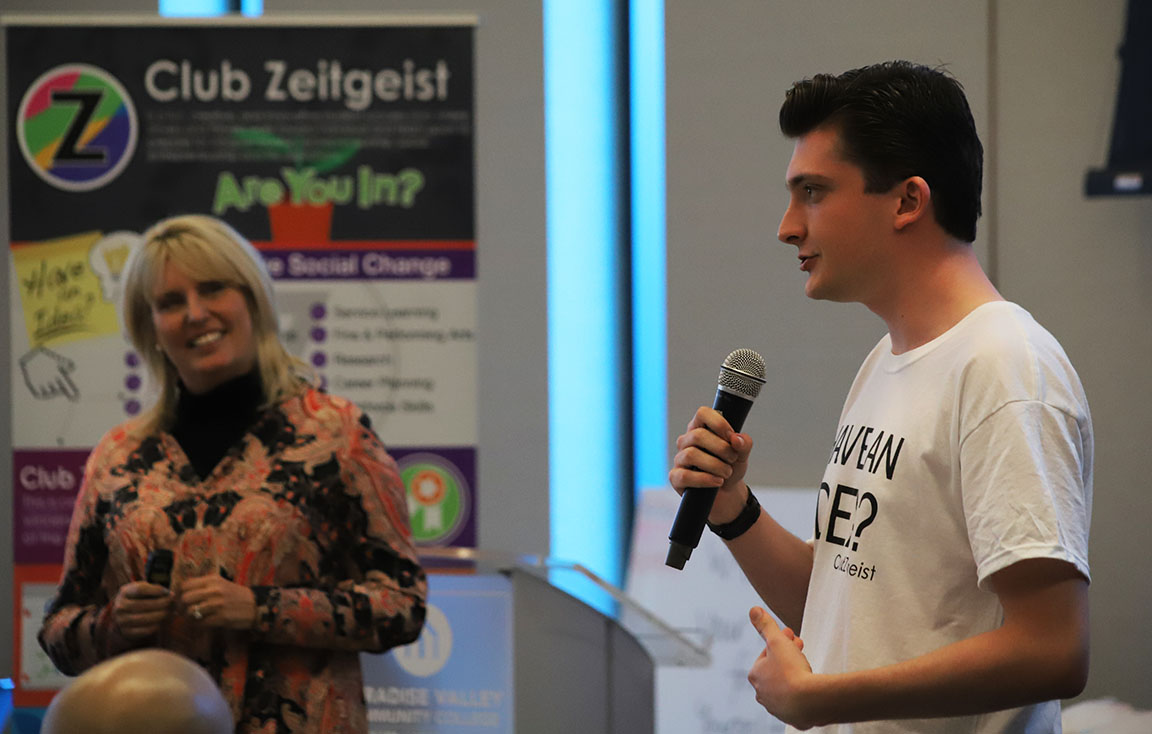 Contact Dr. Caron Sada at caron.sada@paradisevalley.edu for more information.
---
Making – Sierra College (CA)
As a technical assistance advisor, NACCE completed a three-year grant with Sierra College and CCC Maker to support the formation of 23 new makerspaces in the State of California. A showcase and conference – make/SHIFT – was held in April of 2019 with 250 attendees. Plans are underway for a June 3 -5, 2020 make/SHIFT 2.0 conference in Coeur d'Alene, Idaho.
Contact Rebecca Corbin at corbin@nacce.com for more information.
---
Workforce Development– Tarrant County College District (TX)
NACCE hosted a successful national conference in 2018 in partnership with the Tarrant County College District. Several grant proposals are under consideration to support the expansion of apprenticeship and workforce development resources for NACCE members.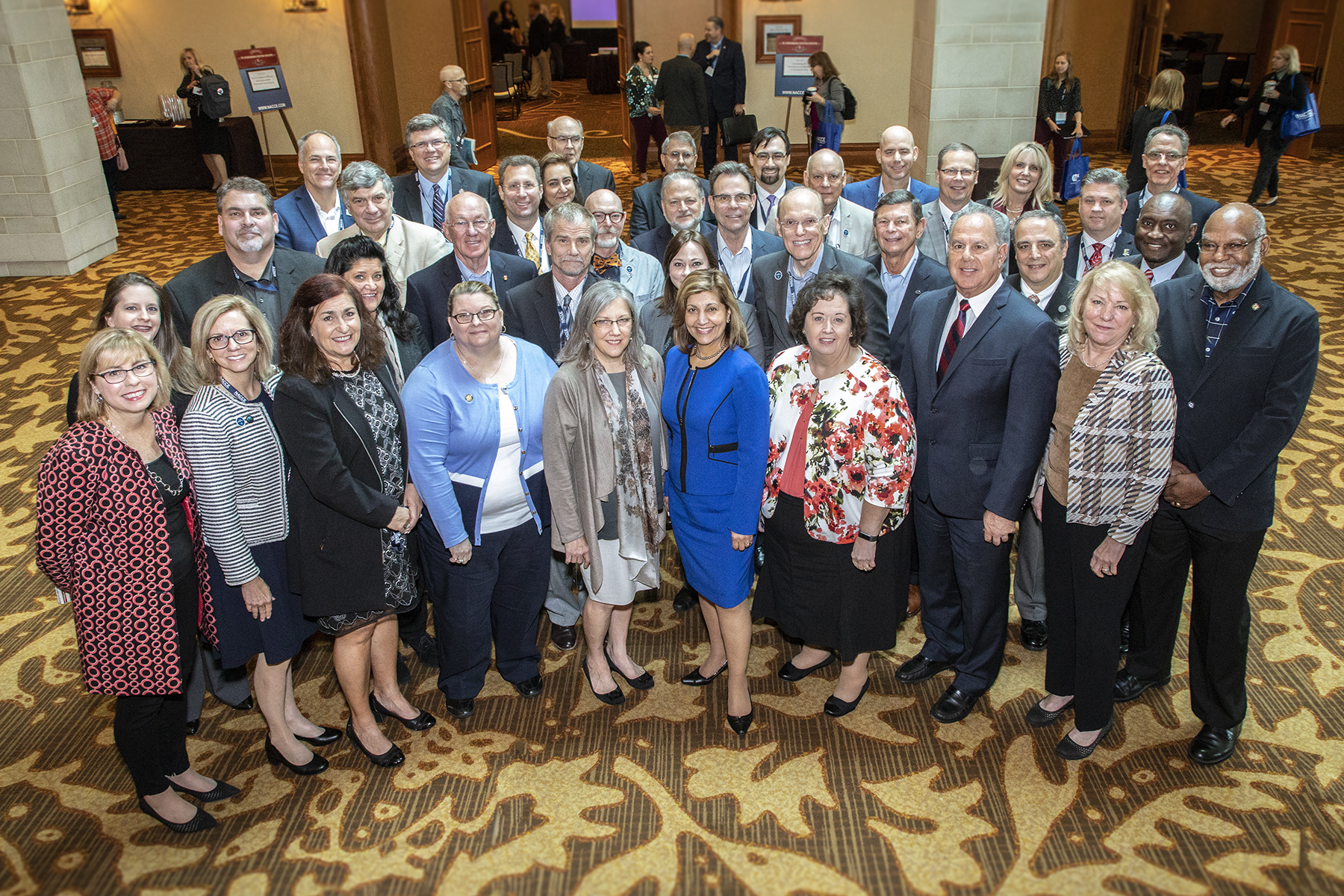 Contact Rebecca Corbin at corbin@nacce.com for more information.
---
Global Entrepreneurship – Manodharma Foundation & Michigan State University CIBER
Much of NACCE's work in global entrepreneurship has been supported through our collaboration with MSU CIBER. NACCE has also partnered with universities in China for administrator and faculty exchange programs in 2017 and 2018. In 2019, NACCE forged a robust and multi-year relationship with the Manodharma Foundation to support presidents, trustees, staff and faculty with scholarships to travel to India. NACCE hosted a Global Boot Camp with Los Rios Community College in September of 2019.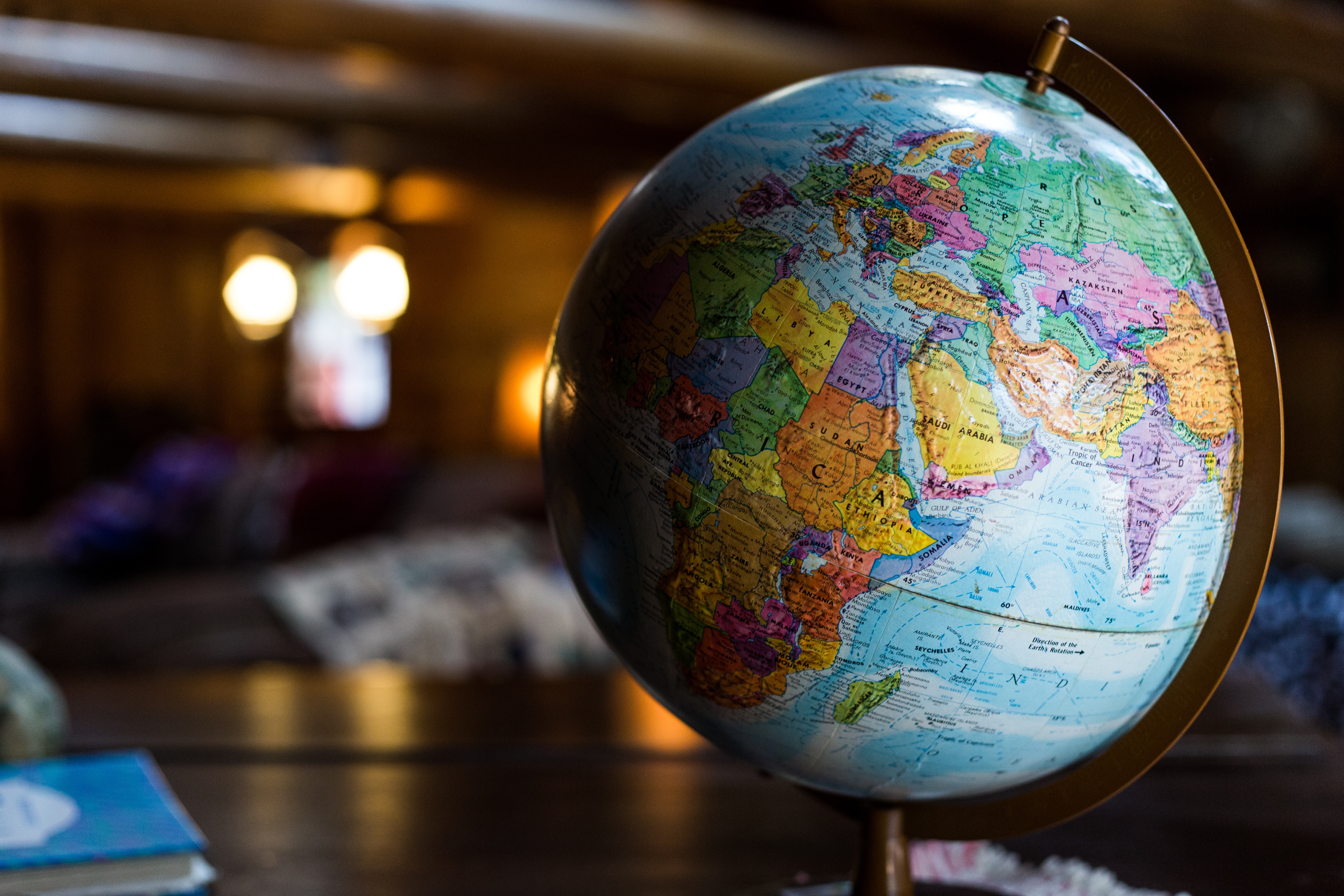 Contact Rebecca Corbin at corbin@nacce.com for more information.
---
Design Thinking - Hillsborough Community College (FL)
We are pleased to be working with Hillsborough Community College as the Design Thinking COP at their HCC InLab. Professors Andy Gold (pictured below) and Beth Kerly have held mutliple design thinking workshops for institutional leaders and entrepreneurial educators. They daily teach and infuse design thinking principles in their courses and entrepreneurial efforts at HCC.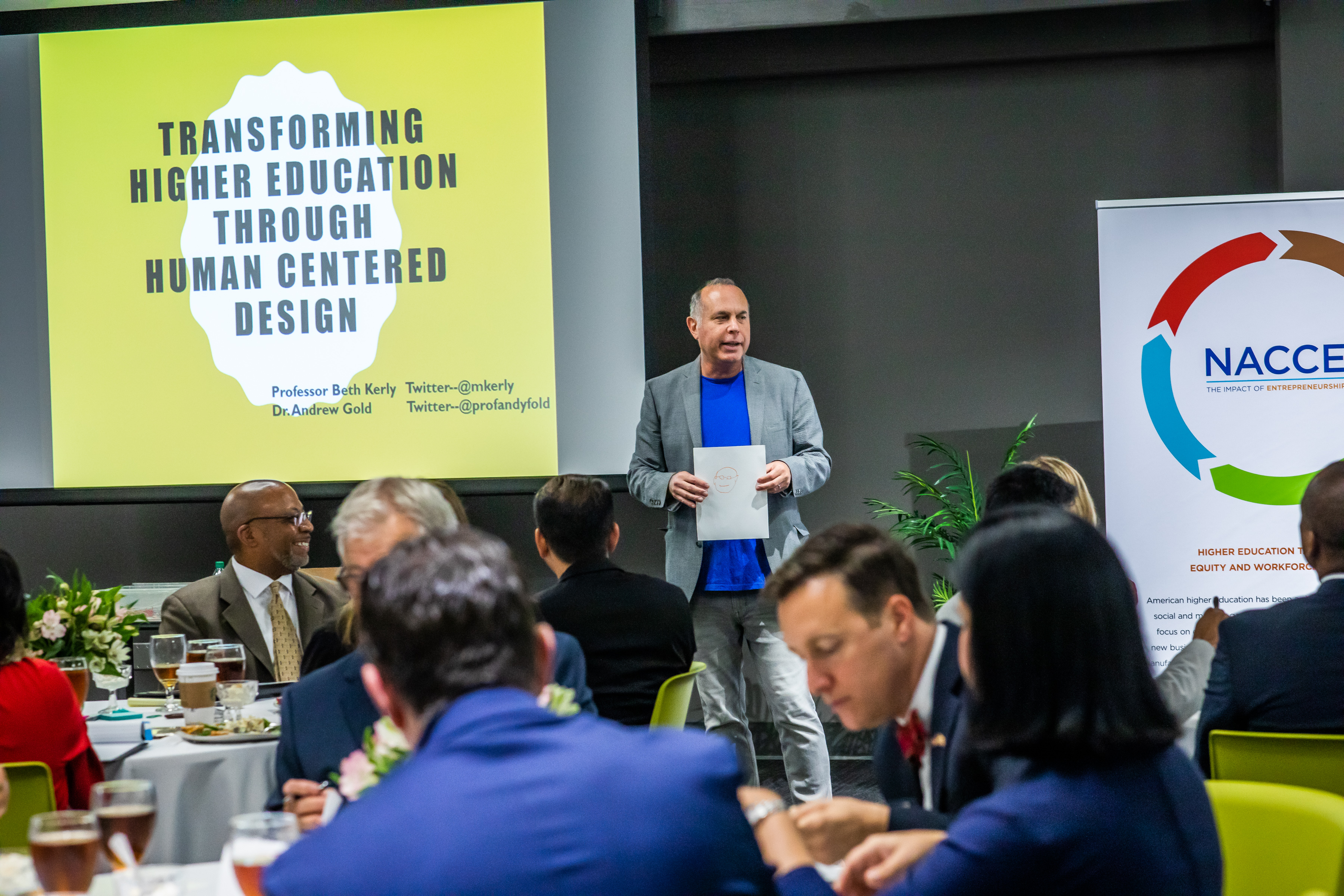 Contact Dr. Andy Gold at agold3@hccfl.edu for more information.